Add Shift Feature
When needing to submit Fills/Requests to the schedule from the desktop computer, providers can select the "Add Shift" button located at the top right corner of the schedule Viewer. The Add Shift feature can be used to submit a Fill to add a pending change to an already released schedule or a Request that is submitted prior to the schedule release.

Once you click "Add Shift", you are then directed to complete your Fill/Request. Add Shift feature combines the Fill/Request tool allowing for both capabilities without the need to differentiate between the two functions, thus making this feature more user friendly.
To submit using the Add Shift tool, you will specify your Template, Personnel, Assignment, and Date, then click Submit located at the bottom of the pop up screen.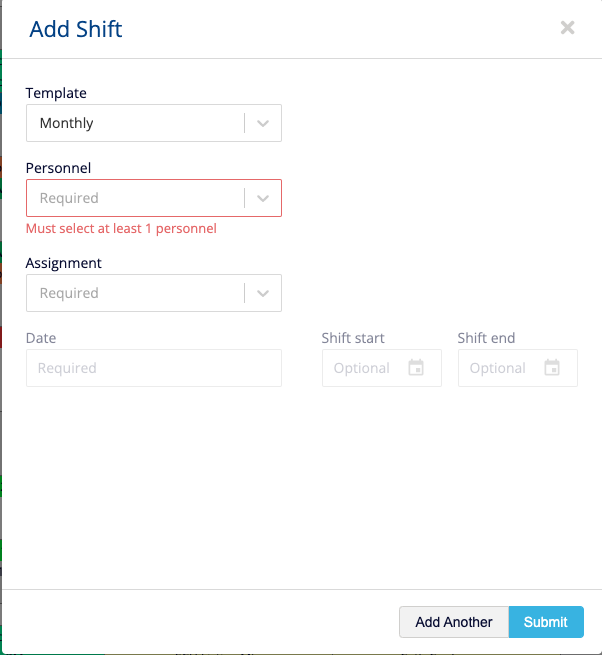 Provider Profiles
Provider profiles are located next to the Add Shift button and are an additional tool for organizing all of your Swaps and Requests in a centralized location. To access your profile, click on the person icon to the right of the Add Shift button.

Once clicked, you will then see your profile with all Requests/Swaps for the current or specified month along with the status of the request/swap. Blue - Pending Admin Approval, Green - Granted, Red - Denied. There is also a "Requests" button within the profile as an alternative method to submit further time off requests.