You cannot add internet calendars from the desktop application in Outlook 2016, Outlook 2019, or Outlook 365. For more information see this support link from Microsoft. Once added through the Web Application (OWA), you will be able to view the calendar on your Desktop Application as well.
To Sync to Outlook:
1. Set up a calendar sync through Lightning Bolt. Instructions here: Setting Up a Mobile Calendar Subscription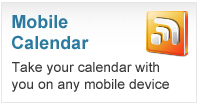 2. Open the email from Lightning Bolt Scheduler with the subject Calendar Subscription Notice.
3. Under the Outlook section of the email, copy the .ics file URL.
4. Open the Outlook Web Application (OWA) and sign into your account.
5. To the right of the Mail icon in the bottom left hand corner of the screen, select the Calendar icon, 
6. Below New Calendar, select Discover calendars.


7. At the bottom of the sidebar in the pop-up, under Import Calendar, select From Web.
8. Paste the copied .ics URL above into into the Link to the calendar field.
9. Change the field Calendar name to the desired name for the calendar.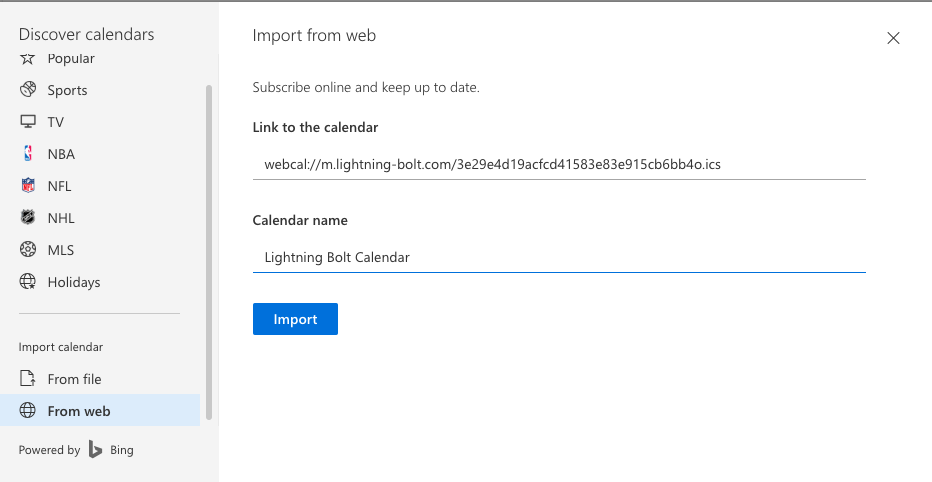 10. Click Import.
11. Your Lightning Bolt calendar will now appear in the Other calendars section of the calendar list.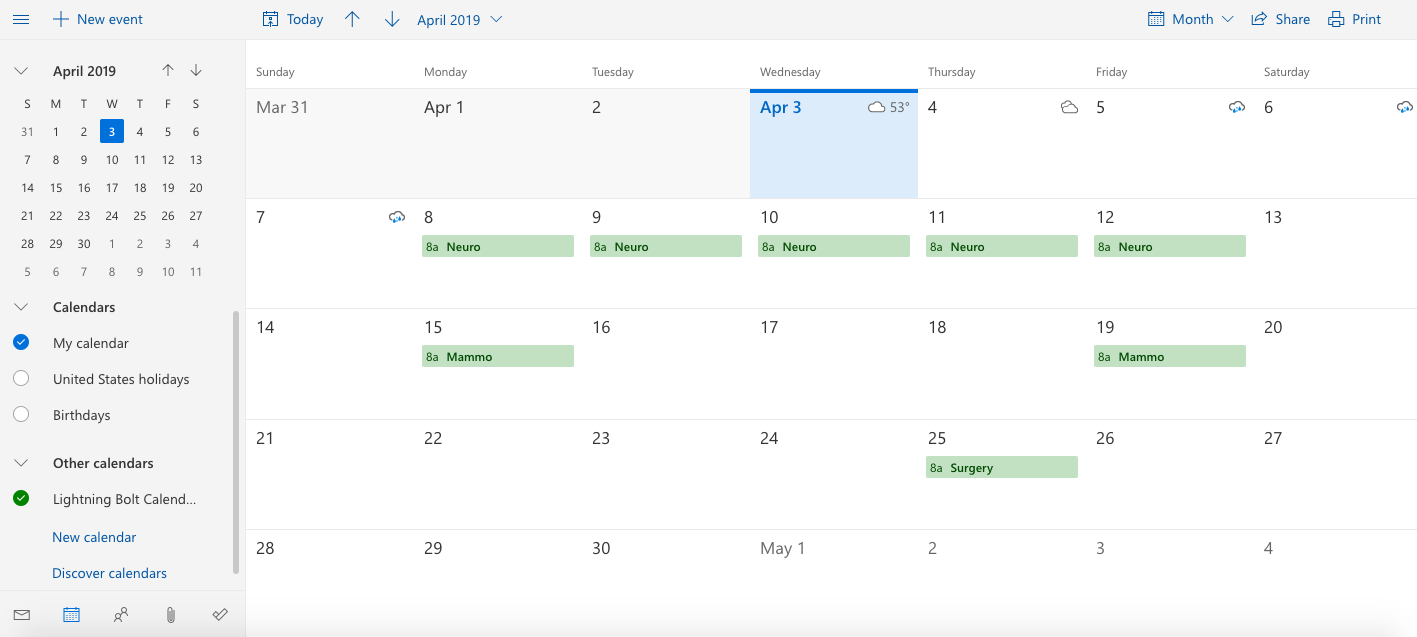 To Remove a Calendar:
1. Under the Other calendars section, next to the calendar subscription you want to remove, select the three dot settings.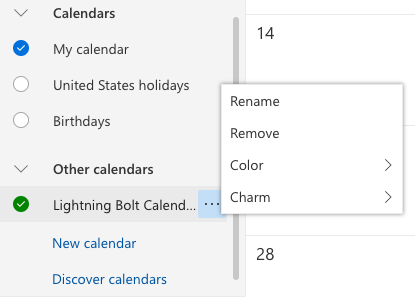 2. From the options that pop up to the right, select Remove.
3. Click Delete to remove the subscription from your Outlook calendar.
You can always re-subscribe by following the procedures in the previous section

.