ADDING A CALENDAR
1. Send a calendar subscription link to your email address using the Sync with Calendar or Mobile Calendar button on the Dashboard. Setting Up a Mobile Calendar Subscription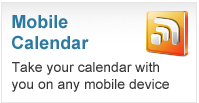 2. Open the email from Lightning Bolt Scheduler with the subject Calendar Subscription Notice.
3. Copy the .ics file link from under the Calendar for Google Calendar section of the email.
4. Navigate to Google Calendar (web application).
5. To the right of the Add calendar field, click the three dot settings button.
6. From the dropdown select From URL.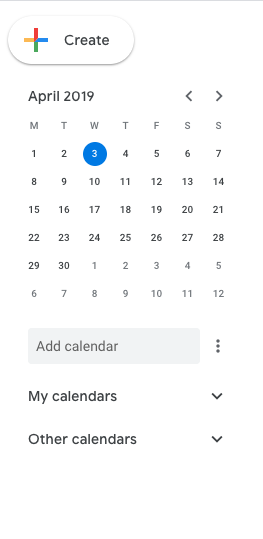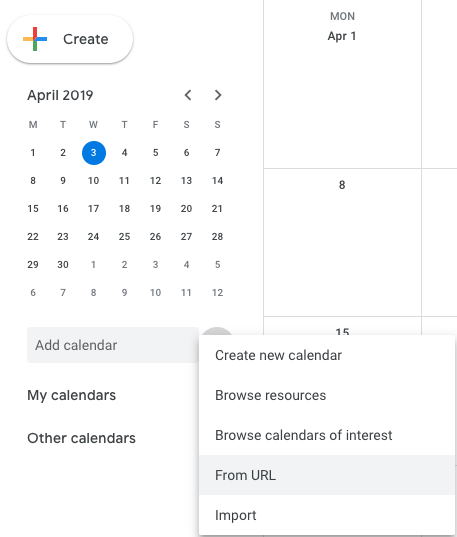 7. Paste the copied .ics link into in the field URL of calendar.
8. Leave the option to make the calendar publicly accessible unchecked.
9. Click Add Calendar.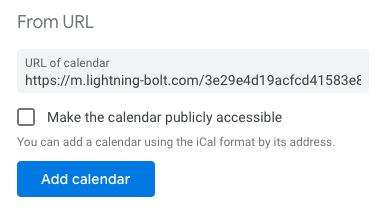 10.The calendar will appear in the Other calendars section of the calendar list.
11. To rename your calendar, click the three dot settings button to the right of the calendar name in the Other calendars list, click Settings from the dropdown, rename your calendar in the field Calendar Name, and click Save.
REMOVING A CALENDAR
1. Under the Other calendars section, hover over the name of the calendar subscription you want to remove.
2. Click the X.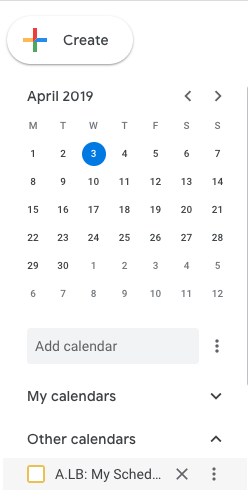 3. In the pop-up, click Remove Calendar. You can always resubscribe through the procedures in the section Adding a Calendar.