Accessing Editor
Editor can be used to open up an individual schedule, regardless of its published status. It is designed for administrators to make changes as efficiently as possible, and will never track changes or send email notifications. There are several ways to open up a schedule in Editor:
From Schedule Manager:
Access Schedule Manager by navigating to Administration>Schedule Manager
Within Schedule Manager, there are three ways to open a schedule in Editor. You can double click the name of the schedule, right click and select Open in Editor, or check the check-box and click the magnifying glass icon near the top.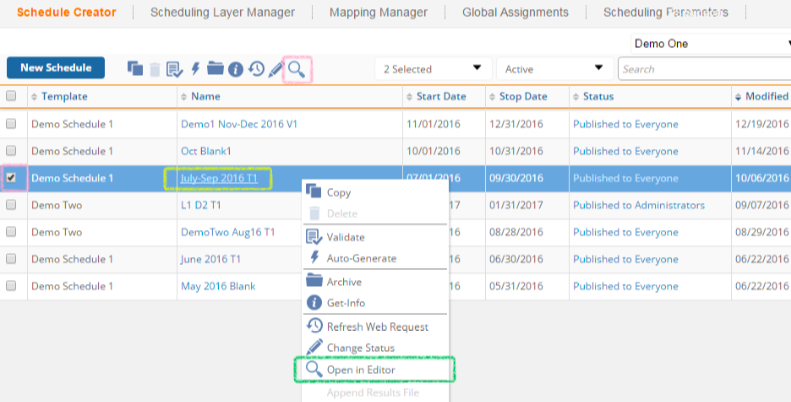 From LBLite:
Hover over the orange LB icon in the top left and click Editor: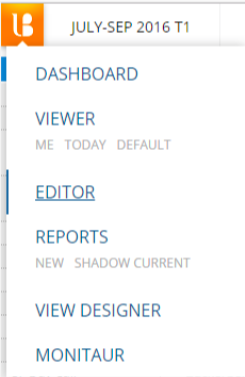 Once in Editor, select which schedule you would like to open. It can help to sort by columns like Date Modified.