Requests are made in Viewer, and must be requested for future dates that are not during the period of a published schedule.
To access Viewer, go to View -> Schedule/Requests located at the top of the page.
At the bottom right of the page, click on the orange pencil icon. This will open up a black panel at the bottom which includes the Request button.

Upon clicking Request, a window will pop up.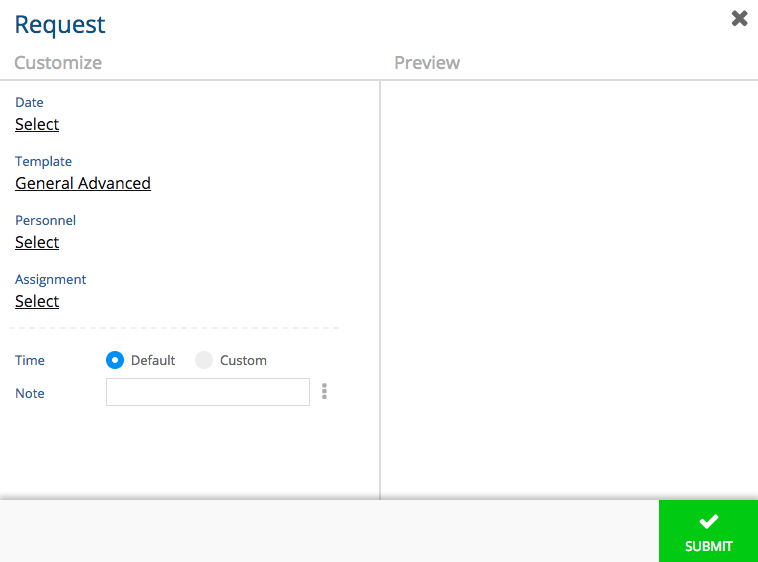 You must then select the following (Be sure to make your selections in this order, as the choices presented to you will change depending on what was selected previously. Click the check mark to confirm selections) :
One Template
One or multiple Dates
One or multiple Personnel
One or multiple Assignments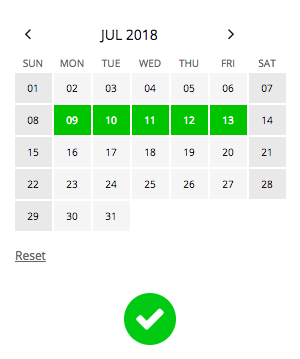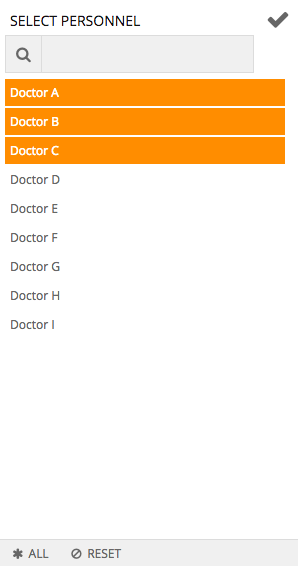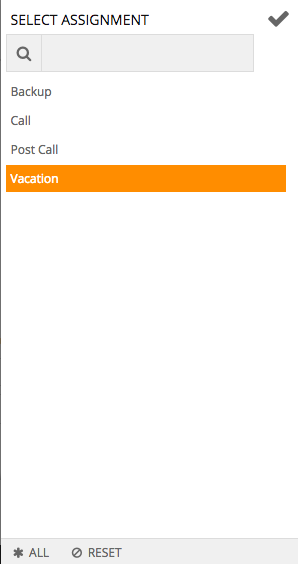 When selecting Personnel and Assignments, notice the All and Reset buttons available at the bottom.
You have the option to use the assignments' Default times or set a Custom time. You also have the option to leave a note. Once selections are made, all your requests will show up on the right hand side under Preview. If all requests look correct, click Submit at the bottom right of the window.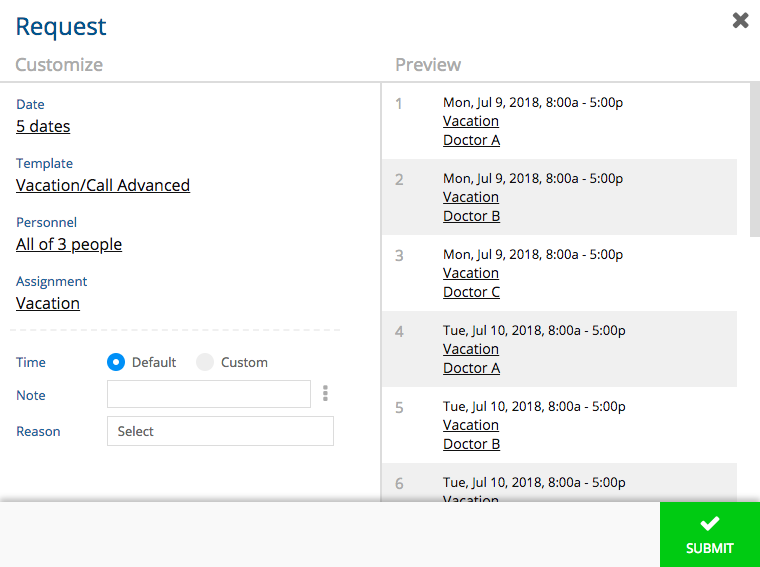 Once submitted, your requests will appear in Viewer in the yellow shaded requests section of the schedule.