Changing Views
Head to the dashboard by clicking here.
For your first time logging in, your default view will be "Me". To change your view, simply click on the view name at the top of the screen.

A popup will appear where we've created universal views of "Me", "Today", and "My Default" that you can specify by clicking "Set Current As Default" at the bottom. You will also see all the views on the right-hand side that have been created and the view you are currently utilizing will be highlighted in green.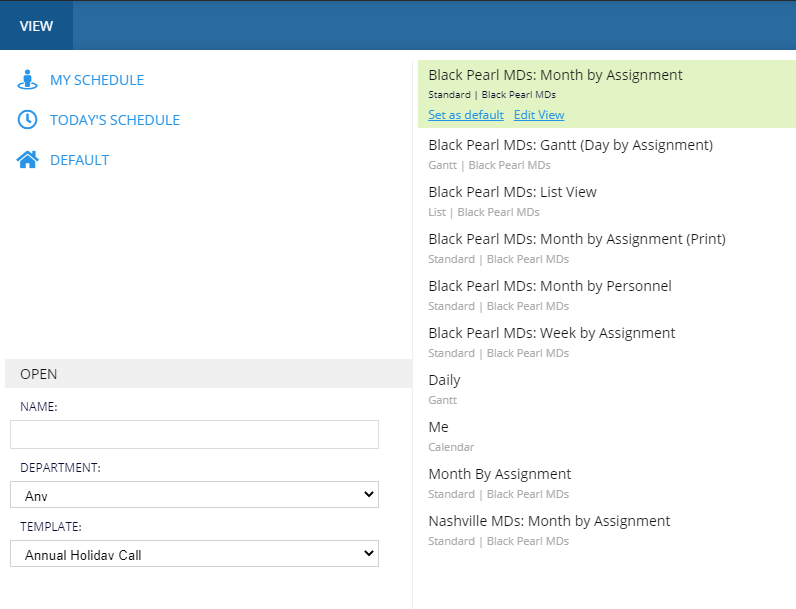 Changing the Month
At the top left of your screen, you'll see the current month you're looking at. Use the arrows to scroll through the months one by one, or click on the month's name to bring up the window below: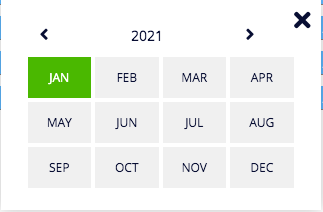 From this window, use the arrow keys at the top to navigate years, and then select the month of that year that you would like to view. Upon selecting a month, you will automatically be brought to that month to view in the year selected.