1. Send a calendar subscription link to your email address using the Sync with Calendar or Mobile Calendar button on the Dashboard. Setting Up a Mobile Calendar Subscription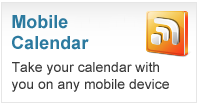 2. Open the email from Lightning Bolt Scheduler with the subject Calendar Subscription Notice.
3. Copy the .ics file link from under the IBM Lotus Notes section of the email. If using Google Calendar use the Google Calendar link and if iCalendar use the iCal link.
3. Go to Lotus Notes. Find and select Add a Calendar on the left hand side menu.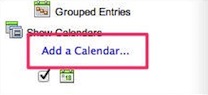 4. In the popup, open the dropdown next to Add: and select either Google Calendar or iCalendar Feed.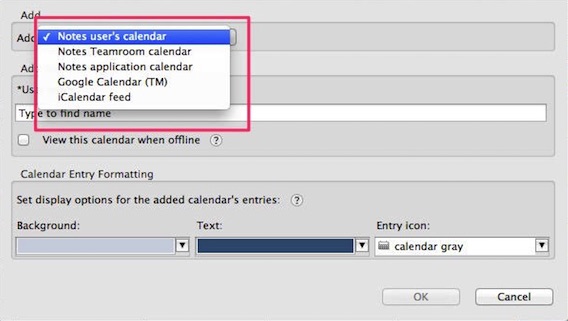 5. Paste the copied .ics file link from the email in the URL: field and give an appropriate label.
6. Select the colors you would like your calendar to appear in and click OK.
7. The calendar will appear in the Show Calendars section of the calendar list, and events will be visible on the calendar display.