To create new views for your schedule and give your providers access to them, you'll want to use Lightning Bolt's View Manager tool.
There are three ways to access View Manager:
1. From the administration dashboard, navigate to the top menu bar and click Administration > View Manager.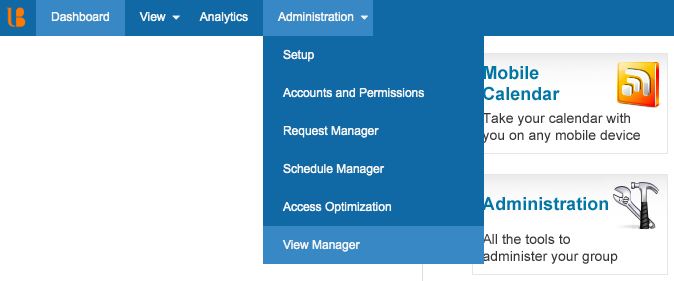 2. From the LBLite Dashboard, click the View Manager icon.

3. From Viewer or Editor, click on the orange LB icon in the top left corner and select View Manager from the dropdown menu.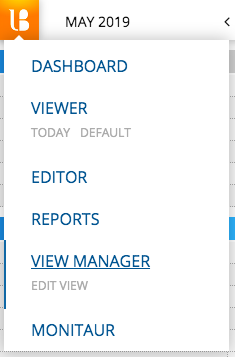 Note: To jump directly to a specific view to make edits, first make sure you are viewing the correct view in Viewer. Navigate to the LB menu and click Edit View directly under View Manager to jump into editing the view.
4. The View Manager interface should appear similar to the one below. You will see a list of created views and hovering over a view row will highlight additional options to Edit, Copy, Delete, and Edit View Access. Click Create a New View in the top left corner to make one from scratch.