1. Navigate to Viewer and the schedule view you would like to print.
2.Click the printer icon
in the top right hand corner of viewer.
3. Depending on the View configuration, either a new window will open or you will see a dialogue to select your print dates and print settings. Once selected, click the Print button.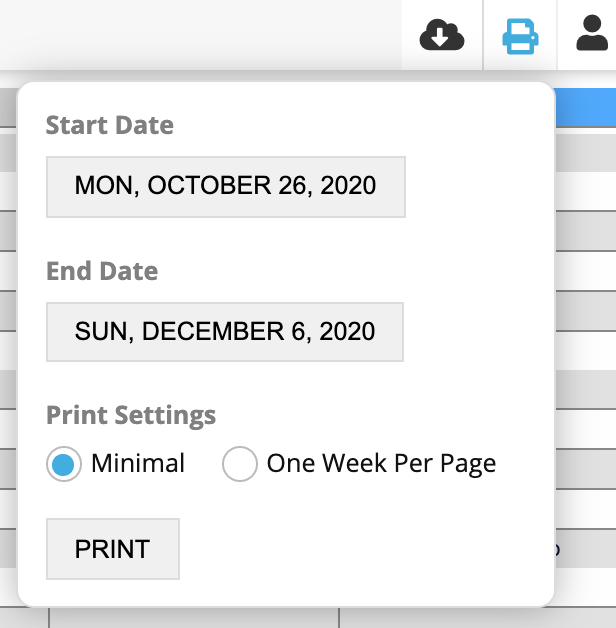 4. A native print dialogue box will appear giving you a preview of the schedule. You can see that the default printing options split up each week of the monthly schedule onto a separate page. If this is what you want, click the Print button on the left tab of the print dialogue box to send the schedule to the printer.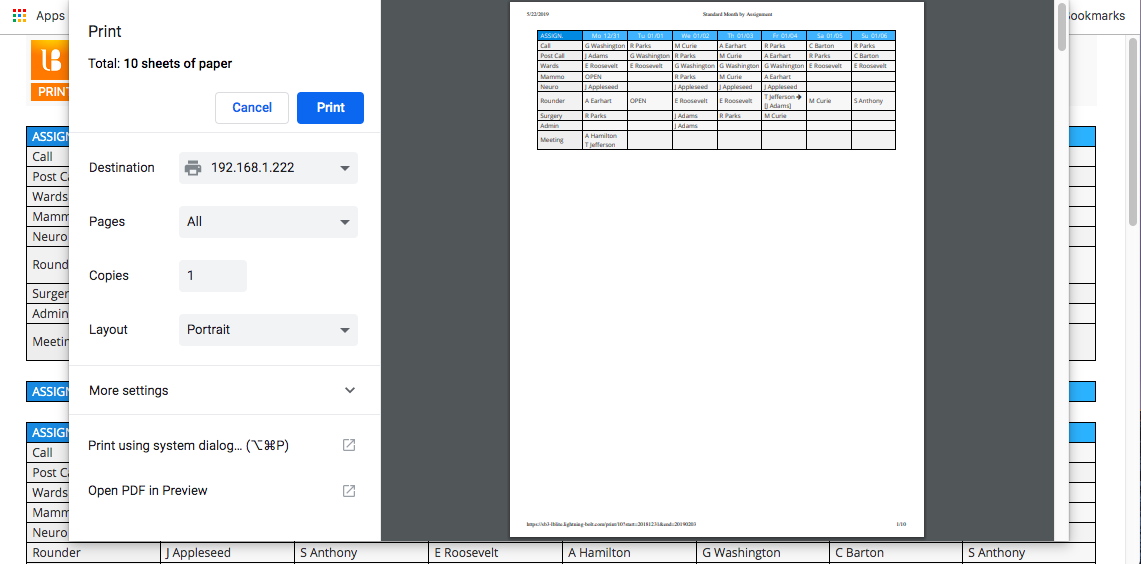 If you would like a more condensed schedule, follow the instructions below.
CONDENSING THE SCHEDULE
5. Click the Cancel button on the left tab of the native print dialogue box. You now have options on the top pane of the schedule preview to adjust the Start Date and End Date of the schedule you would like to print, the ability to Force Color Off or On, and Page Break Method of Default, Often or Minimal.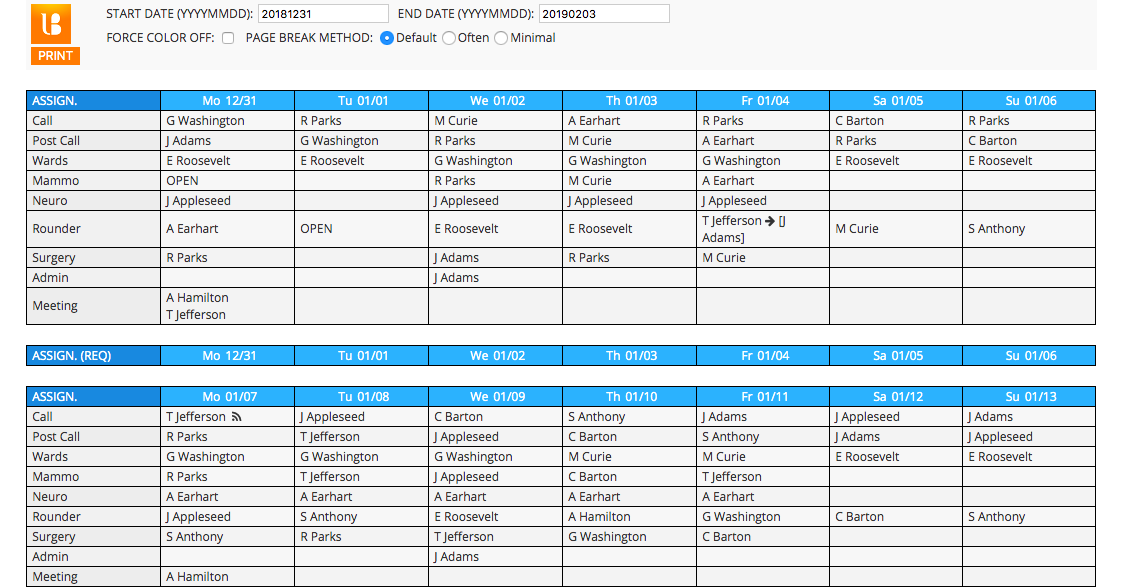 The Start Date and End Date are in the syntax of year month day YYYYMMDD.
Checking Force Color Off will take out the background colors (blue dates and light gray cells) in addition to any added colors.
Setting Page Break Method to Minimal will condense the schedule onto the fewest pages as possible.
6. Once you have selected your printing options, click the orange PRINT icon.

OTHER PRINTING SETTINGS
7. From the native print dialogue box you also have the ability to edit the settings you see listed on the left. Make sure to click the More settings dropdown to edit additional settings.
Deselecting Background graphics will also turn off any colors to print in gray scale.
You can also adjust the Layout from Portrait to Landscape.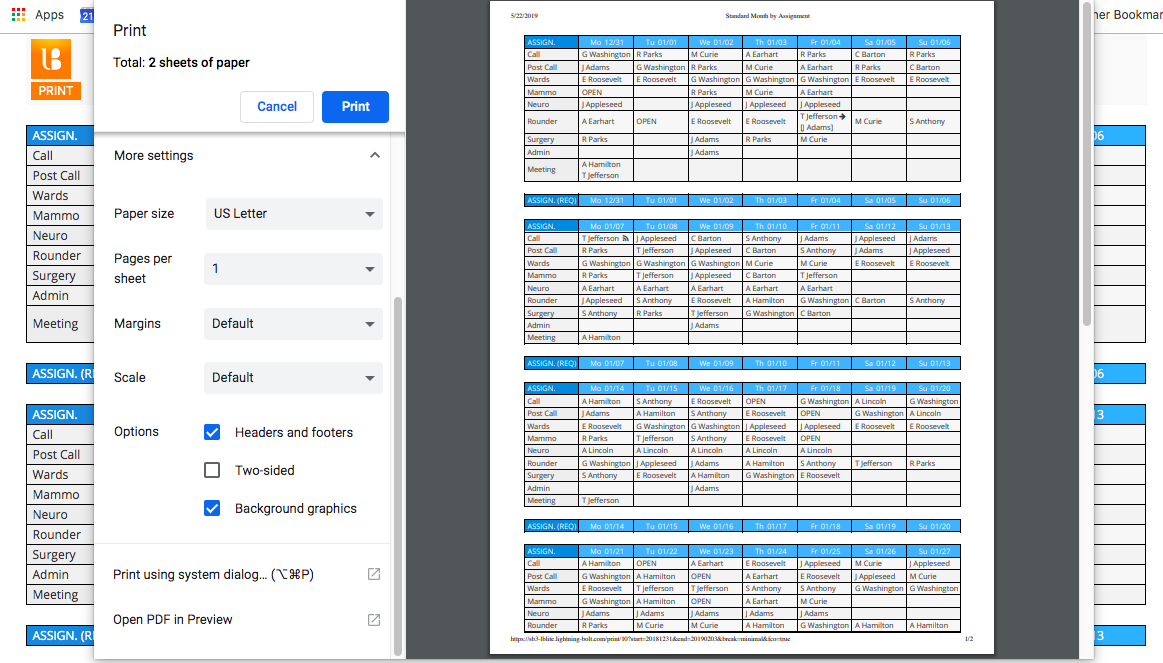 8. Lastly, you also have the options below to Print using the system dialogue box for additional settings or Open PDF in Preview if you would like to download the schedule into a PDF form.
REMOVING THE ASSIGN. (REQ) BAR
You will see this bar of ASSIGN. (REQ) below each week of schedule data when you print the schedule because the view includes both Schedule and Request data.

If there are requests, they will populate there. If there are no requests the blue bar will still appear between rows of schedule data.
If you would like to remove the bar, you must print from a view that does NOT include request data. If you do not have a comparable view already made, you will have to create a new view that includes only schedule data.
In View Manager when creating your view, make sure that you select Schedule instead of Both under Data Type.