Creating a Swaportunity
*Note: requesting coverage for a shift is the same process as requesting a trade, but you will select multiple providers to send the notification.
Head to the dashboard by clicking here.
You can make swaps by right-clicking an assignment and clicking "REPLACE" through the user window by clicking the User icon in the top right corner of the screen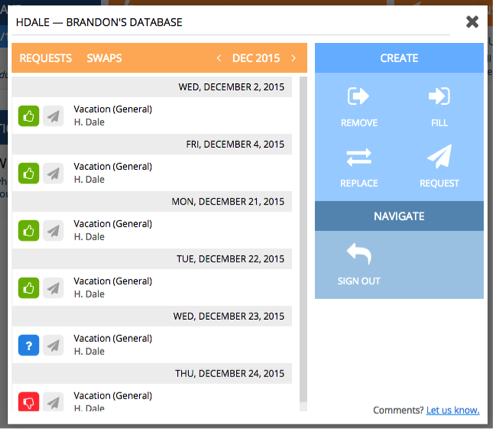 In the pop-up window, you will see which of your current swaps are pending. Click on the REPLACE icon on the right of the pop-up window to make a swap request.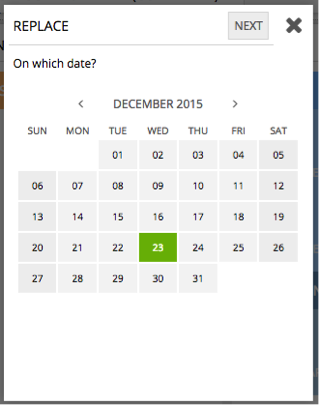 Select the date for the assignment you'd like to get out of and click "Next".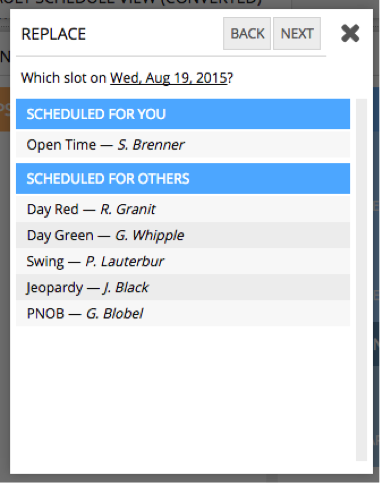 Select the assignment you'd like to replace and click "Next".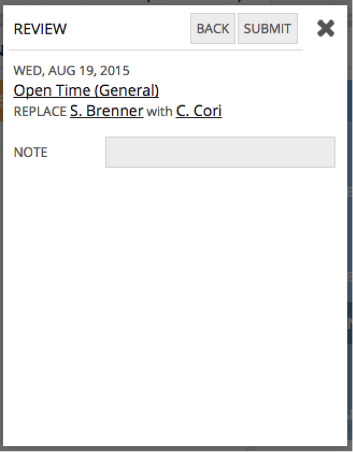 Select the providers you'd like to work the assignment and click "Next". Review the swap and click "Submit".
Lightning Bolt will email each provider letting them know you've requested they cover the assignment. They can accept or decline the request from the email or the user menu.